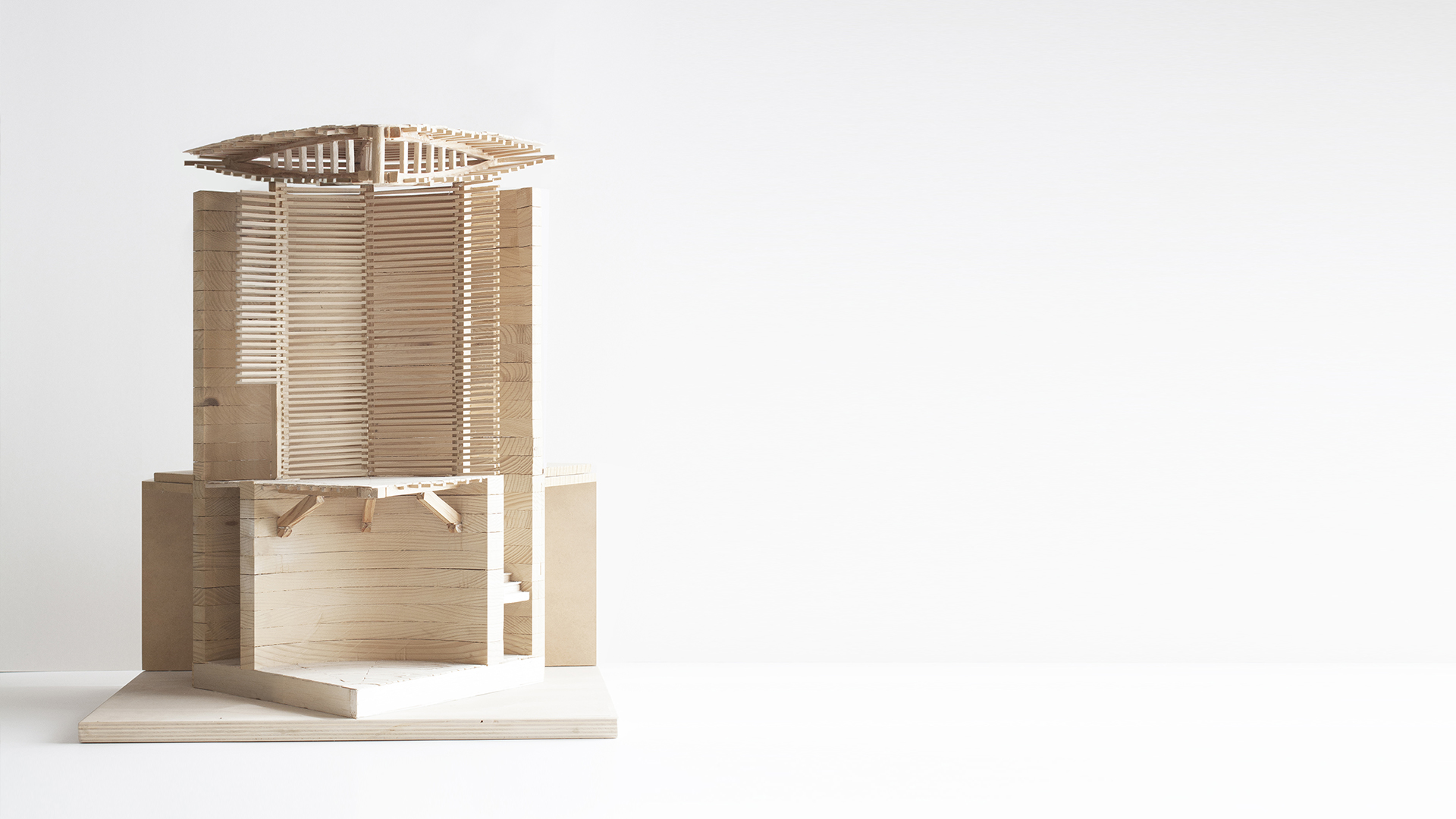 MURAKOZE CHAPEL
International design Competition
Award: Finalist
Year: 2019
Physical model: Atelier PCA
Model pictures: M. Tritto
Site: Rukomo, Rwanda
Client: YAC, Young Italian Competition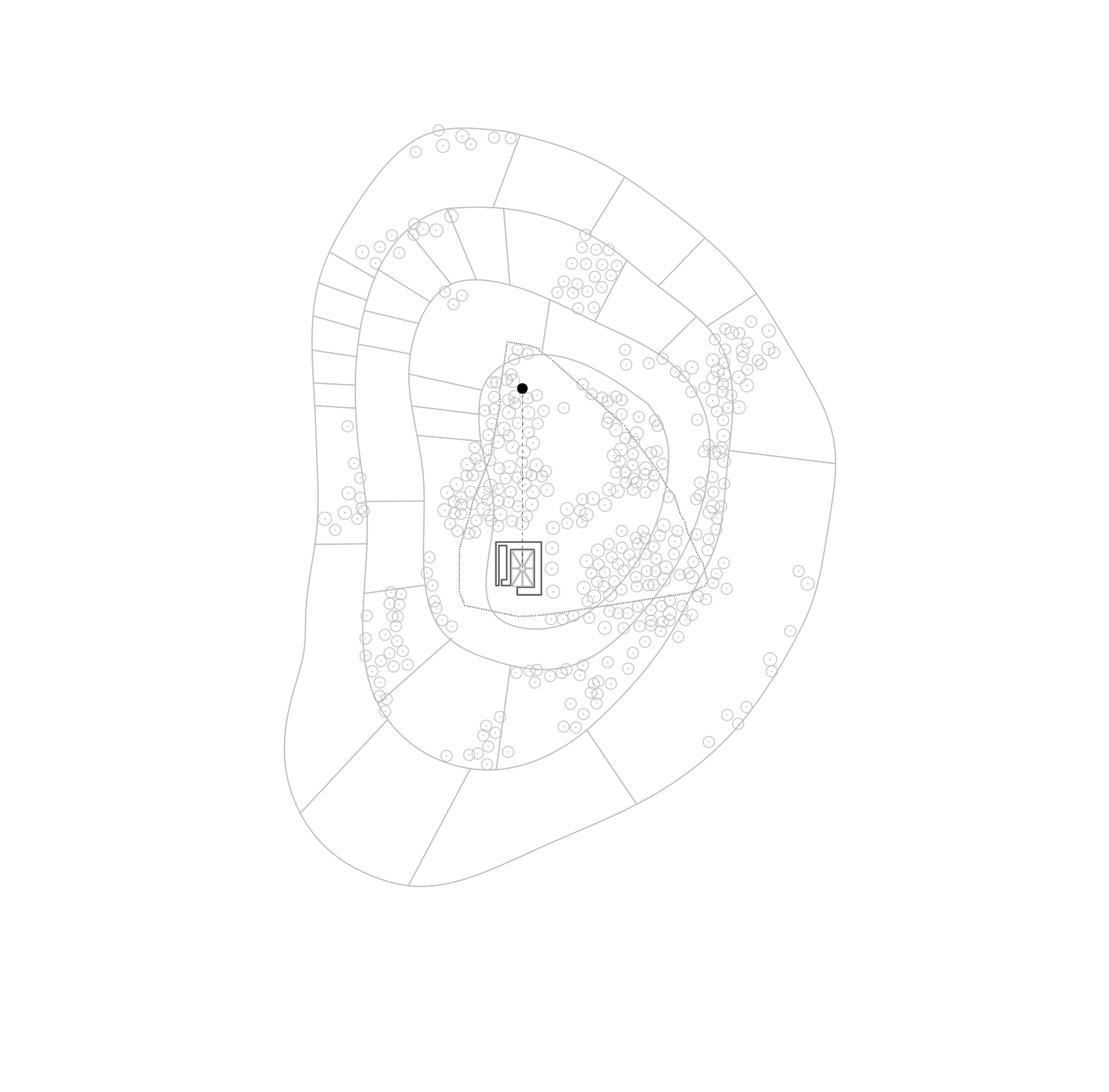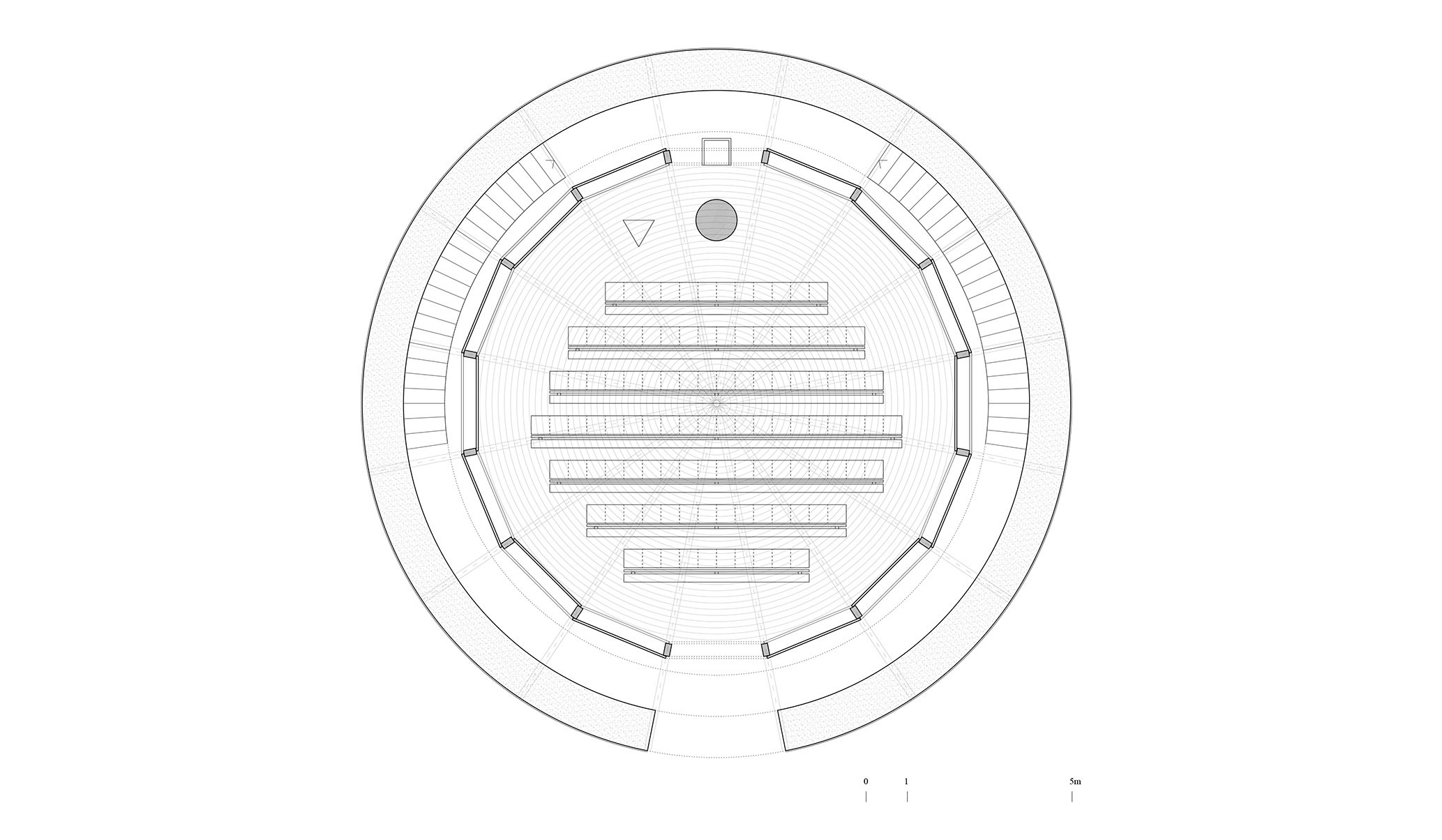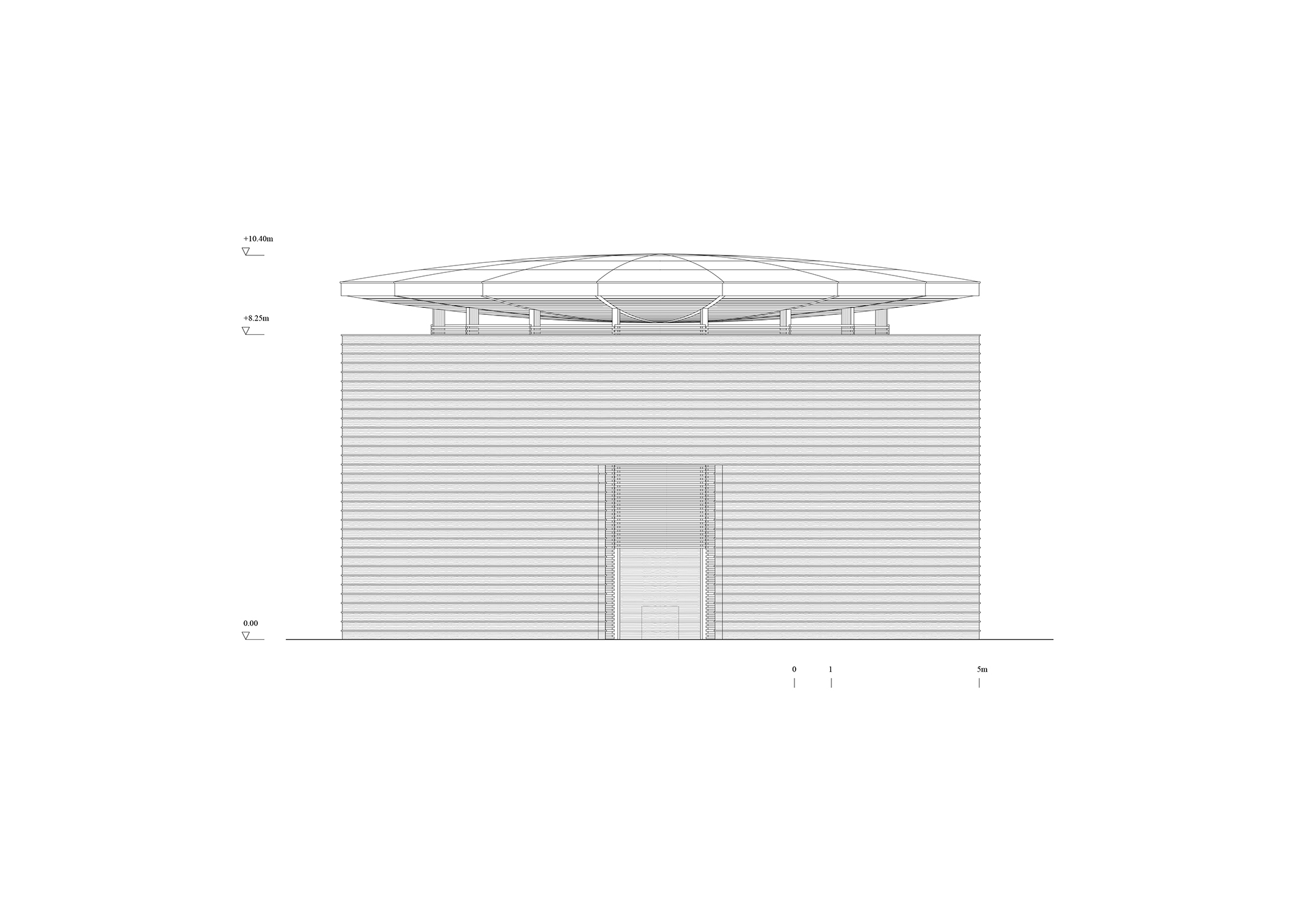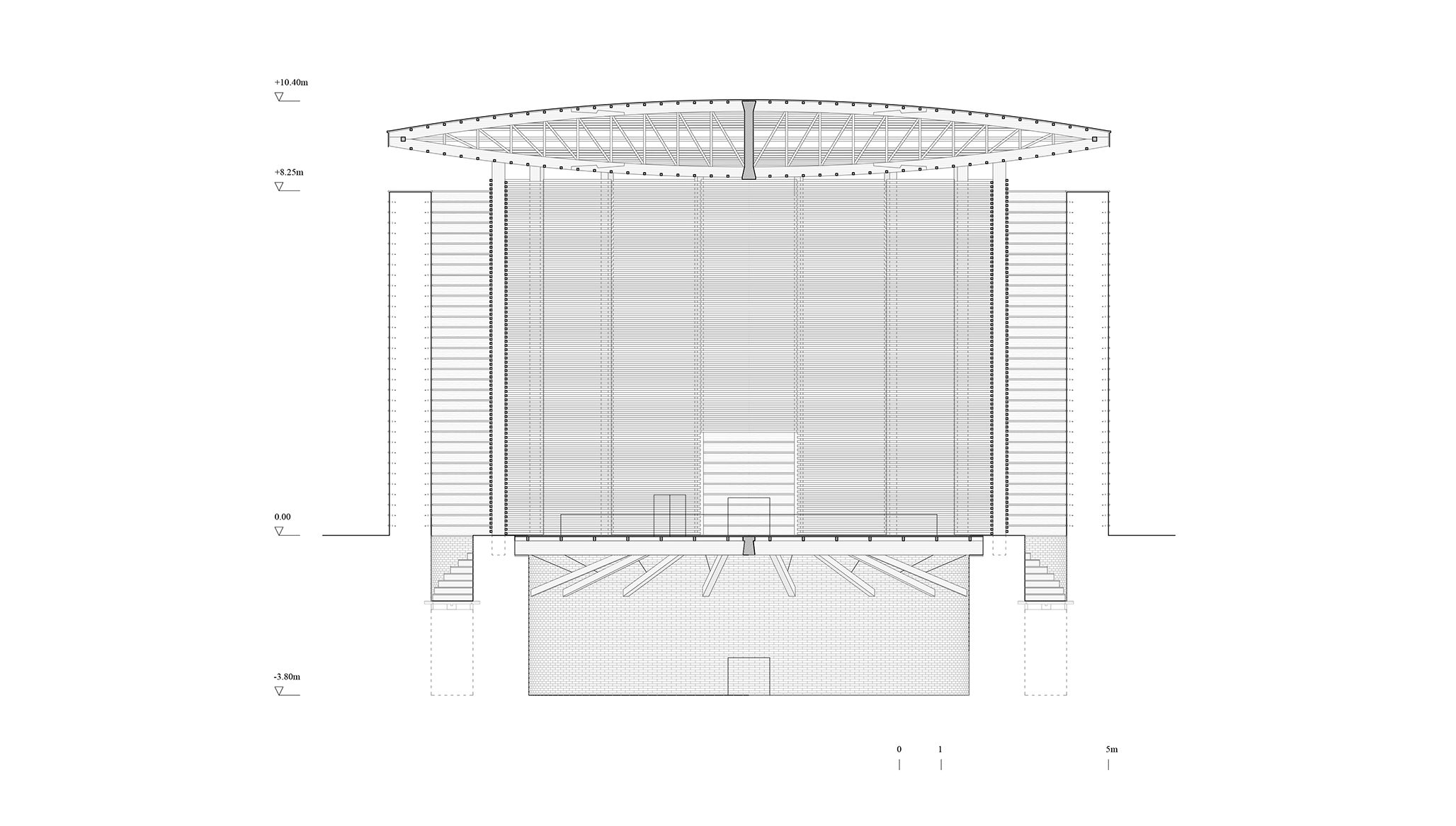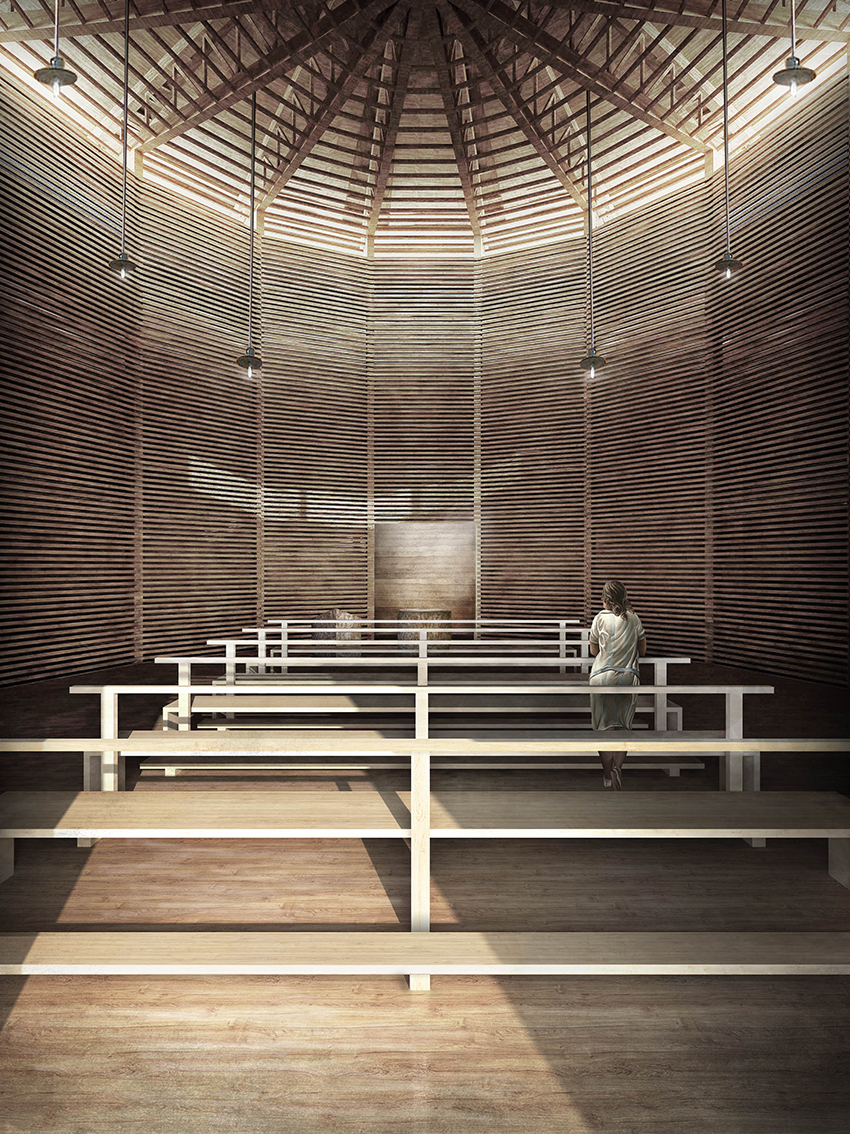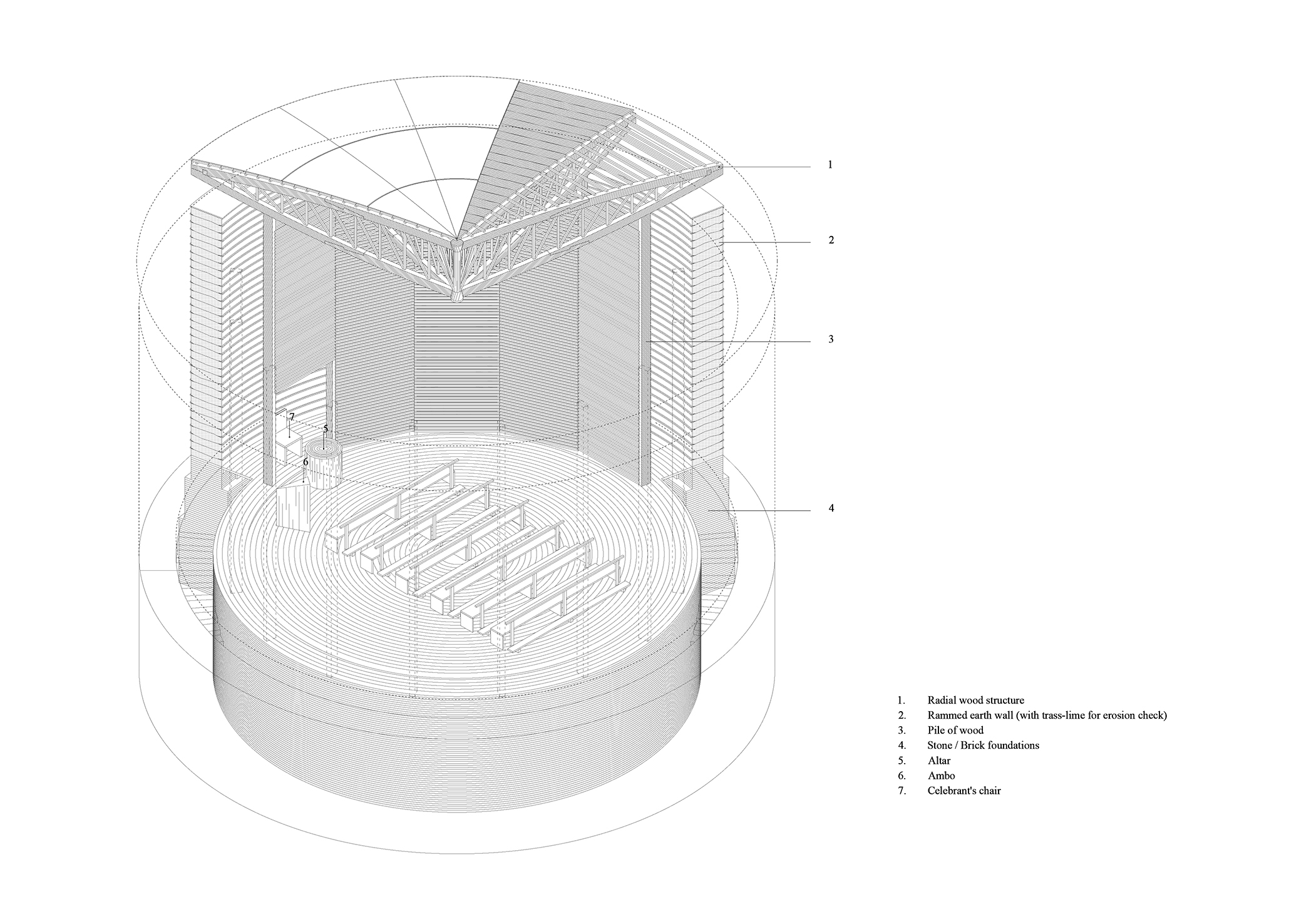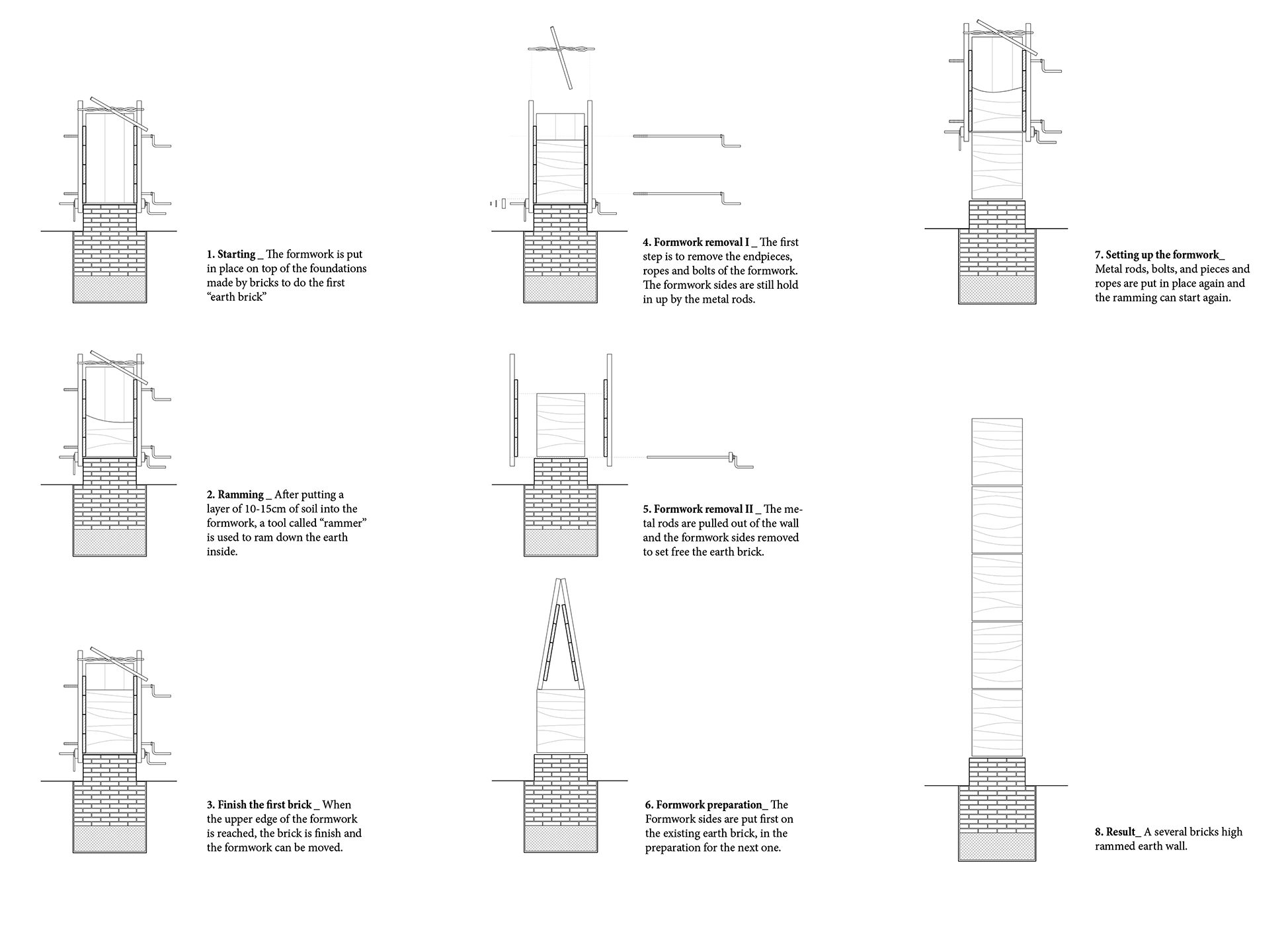 Located in the district of Nyagatare, in Rwanda, the Rukomo community will host the Murakoze Chapel which, in the Kinyarwanda language, means "Thanks".
Proceeding 7km to the north, leaving the paved road, the path reaches a plateau surrounded by conifers, from which the disarming beauty of the Rwandan landscape can be appreciated. This is where Murakoze finds its place.
The small chapel, designed to accommodate up to a hundred people, embeds itself within the landscape becoming part of it, choosing to silently express its presence, preferring, instead of protagonim, mystery and discovery.
Murakoze was designed to encourage the active participation of the inhabitants in all the construction phases in order to emphasize the value of the community and generate bonds of solidarity between the people. The materials used are available locally and the technologies used pay particular attention to the technical and economical capabilities of the local operators.
A thick Rammed-heart masonry resting on a stone foundation defines the external perimeter from the internal one describing an introverted space predisposed to receive light.
Perimetral light. From top to bottom. Light diffused. Time.
There is, in this space, a spirituality strongly linked to the human experience, made of imperfection and limits, connected to the Earth and to the Energies that can be drawn from it.
Murakoze is made by the man for the man, revealing to the latter that divine beauty is, perhaps, in rediscovering oneself free from any dogma and perhaps just beyond the fear of death.
Situata nel distretto di Nyagatare, in Rwanda, la comunità di Rukomo ospita la Cappella Murakoze che, in lingua Kinyarwanda, significa "Grazie".
Procedendo per 7km a Nord, lasciando la strada asfaltata, 

un sentiero raggiunge un altopiano circondato da conifere, dal quale è possibile apprezzare la bellezza disarmante del paesaggio ruandese.

È qui che Murakoze trova il suo posto.
La piccola cappella, disegnata per ospitare un massimo di cento persone al suo interno, si inserisce nel paesaggio esprimendo silenziosamente la propria presenza, preferendo al protagonismo, il mistero e la scoperta.
Murakoze è stata progettata per incoraggiare la partecipazione attiva degli abitanti in tutte le fasi della costruzione, al fine di sottolineare il valore di comunità e generare legami di solidarietà tra le persone.
I materiali utilizzati sono disponibili localmente e le tecnologie adottate prestano particolare attenzione alle capacità tecniche ed economiche degli operatori locali.
Una spessa muratura in Rammed Heart poggia su di un basamento in pietra e definisce il perimetro esterno da quello interno dando forma ad uno spazio introverso predisposto a ricevere luce.
Luce Perimetrale. Dall'alto verso il basso. Luce diffusa. Tempo.
Esiste in questo spazio, una spiritualità molto umana, piuttosto imperfetta, legata alla terra ed alle energie che ne possono essere attinte. Murakoze è fatta dall'uomo per l'uomo, rivelando a quest'ultimo che la bellezza divina sta, forse, nel riscoprirsi liberi da ogni dogma e, forse, appena al di là della paura della morte.