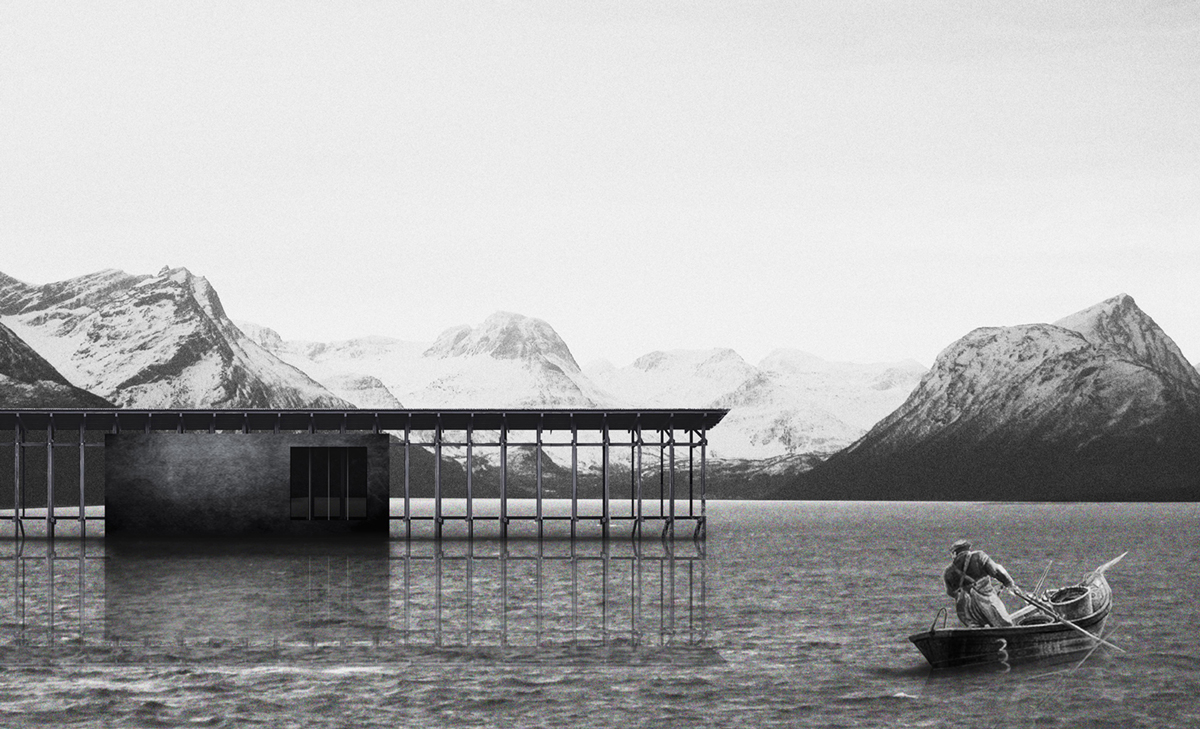 TANCA
European competition: Europan 14 / Europan Norway
Award: First prize
Year: 2017
Site: Alta, Norway
Client: Europan Europe
Collaborators: E.Zetti, M.Soupe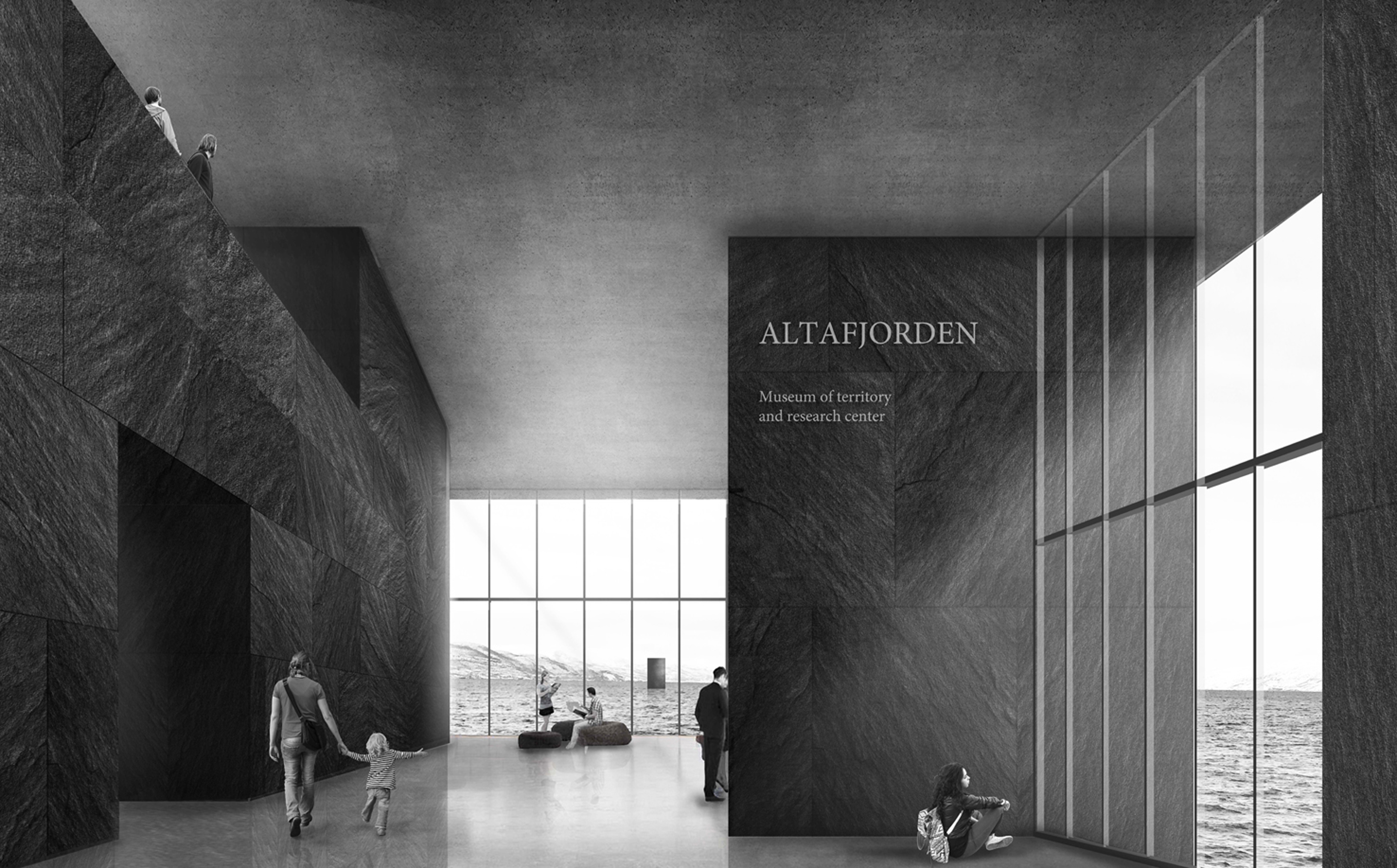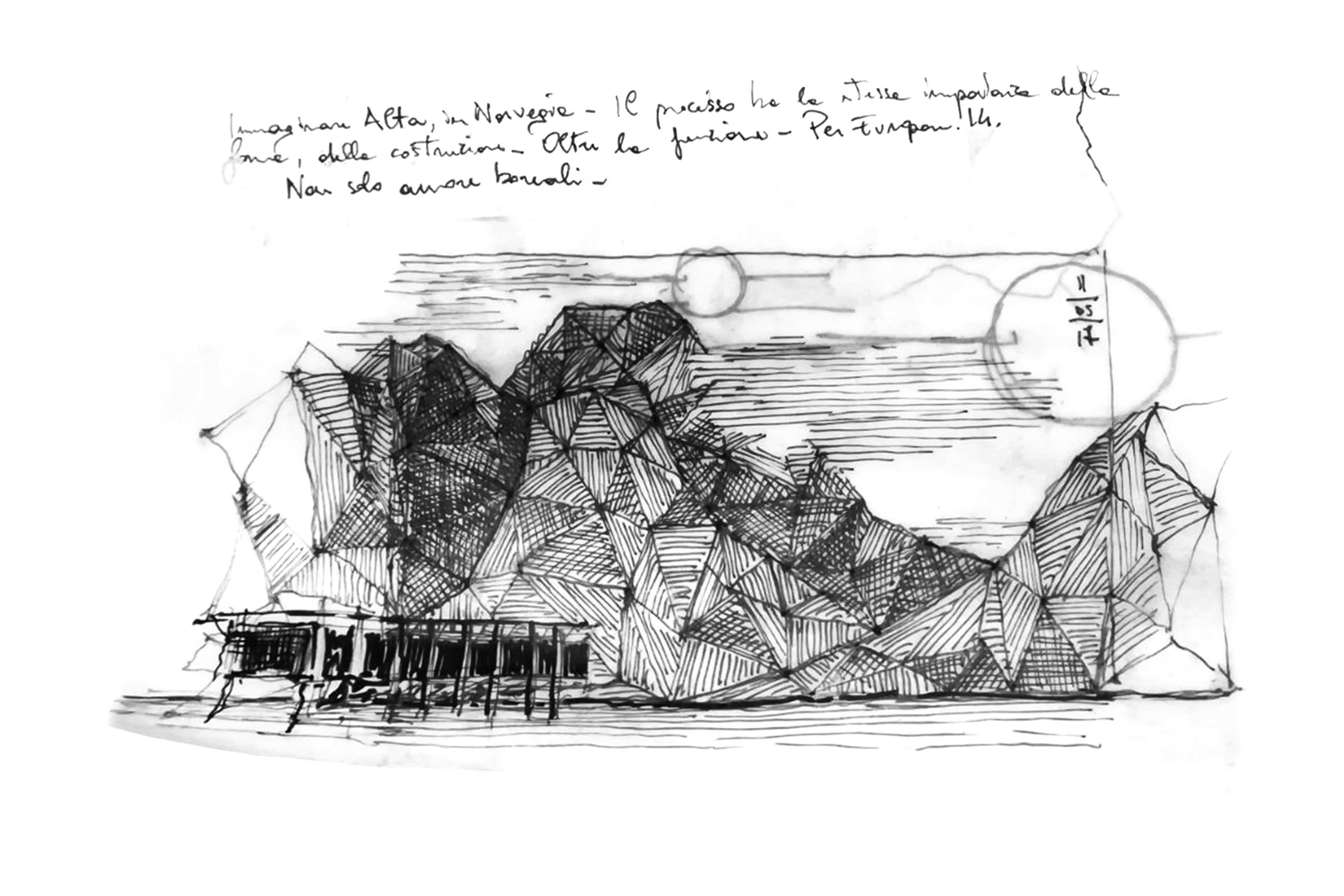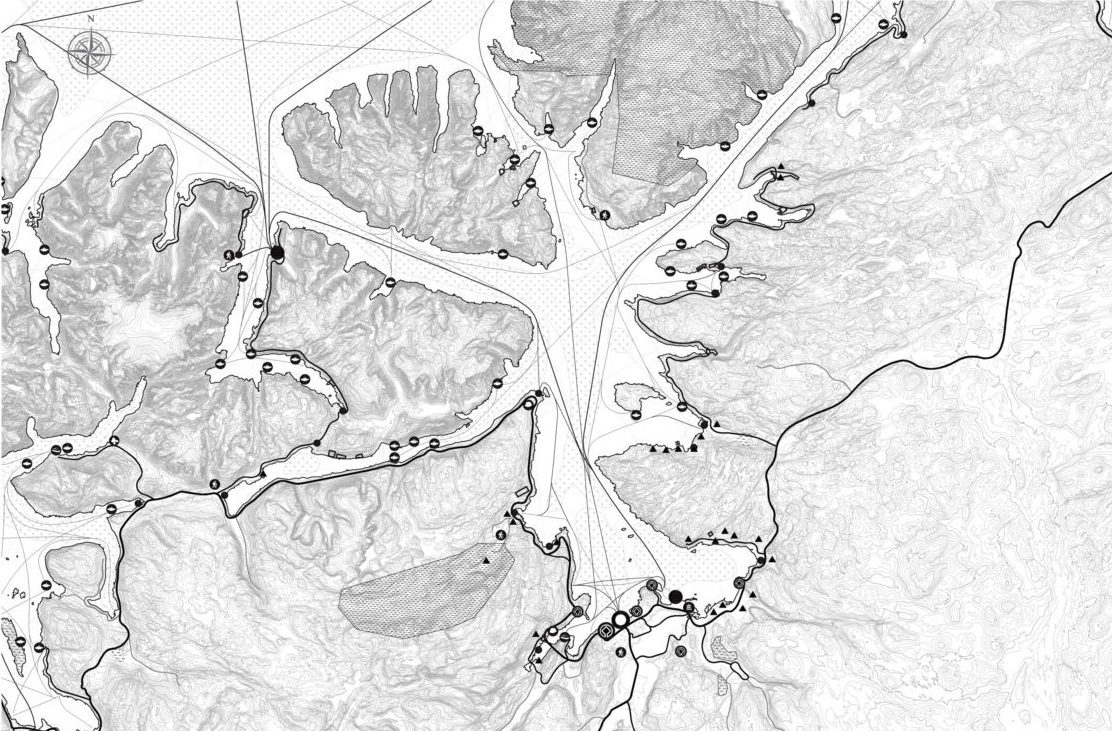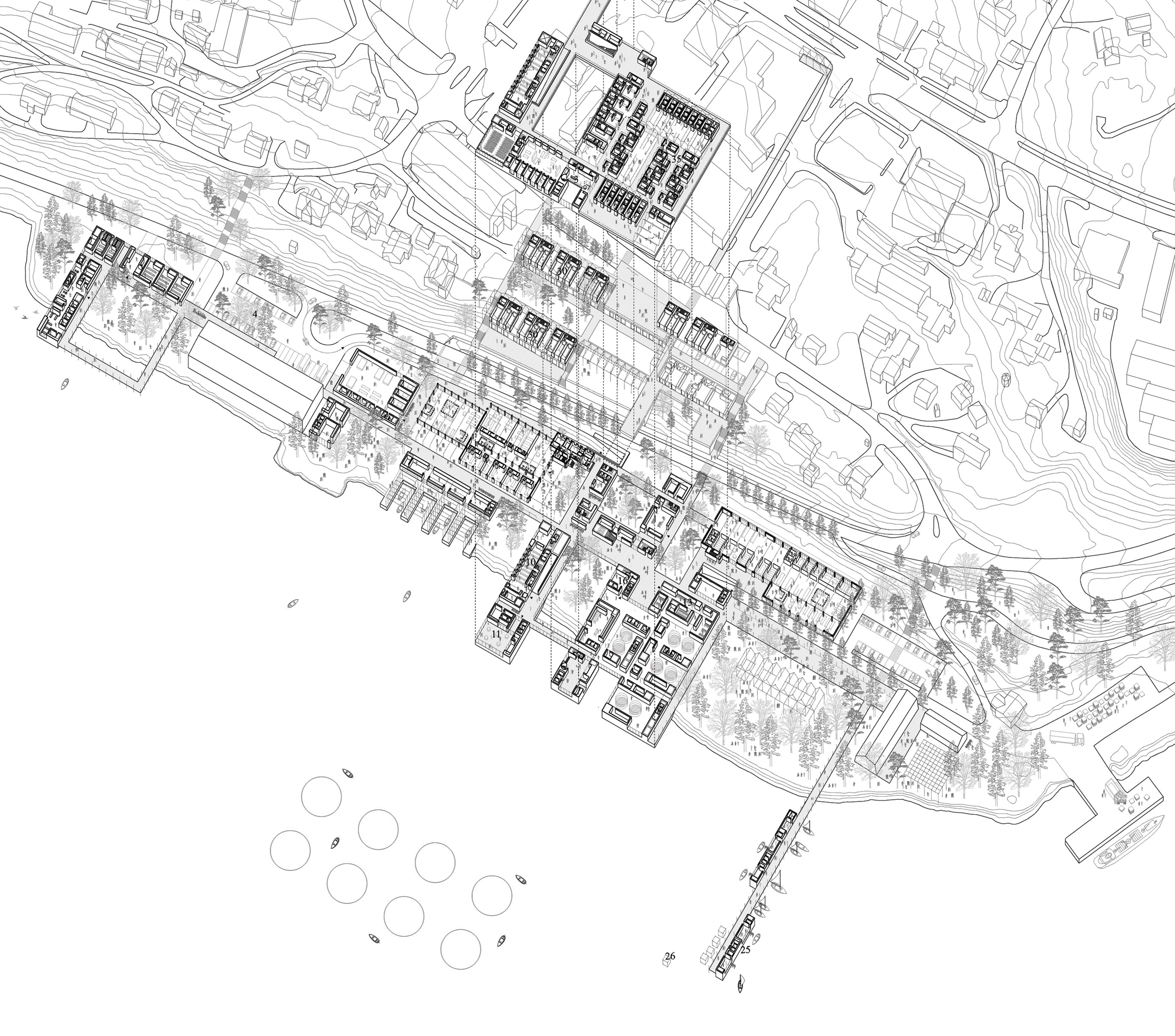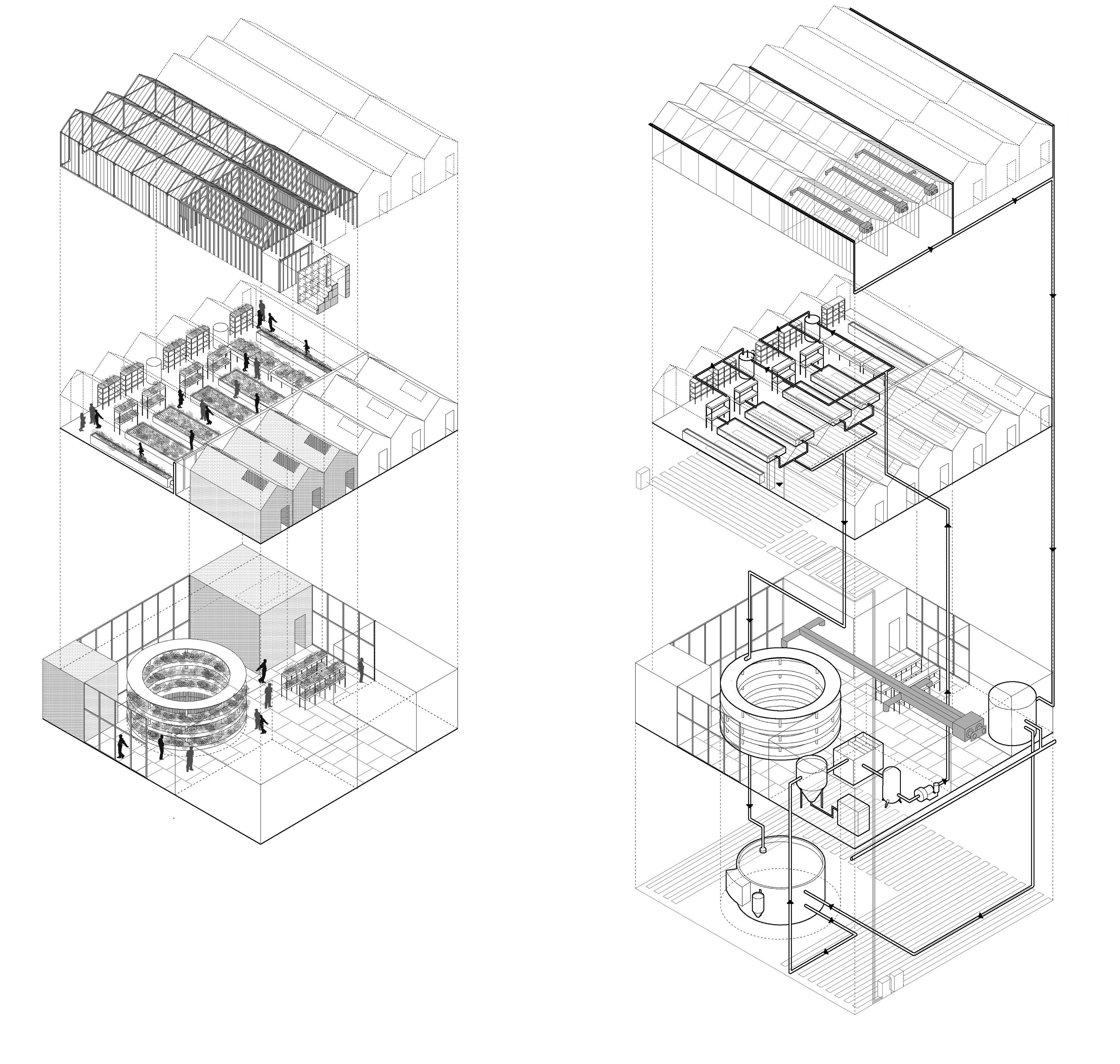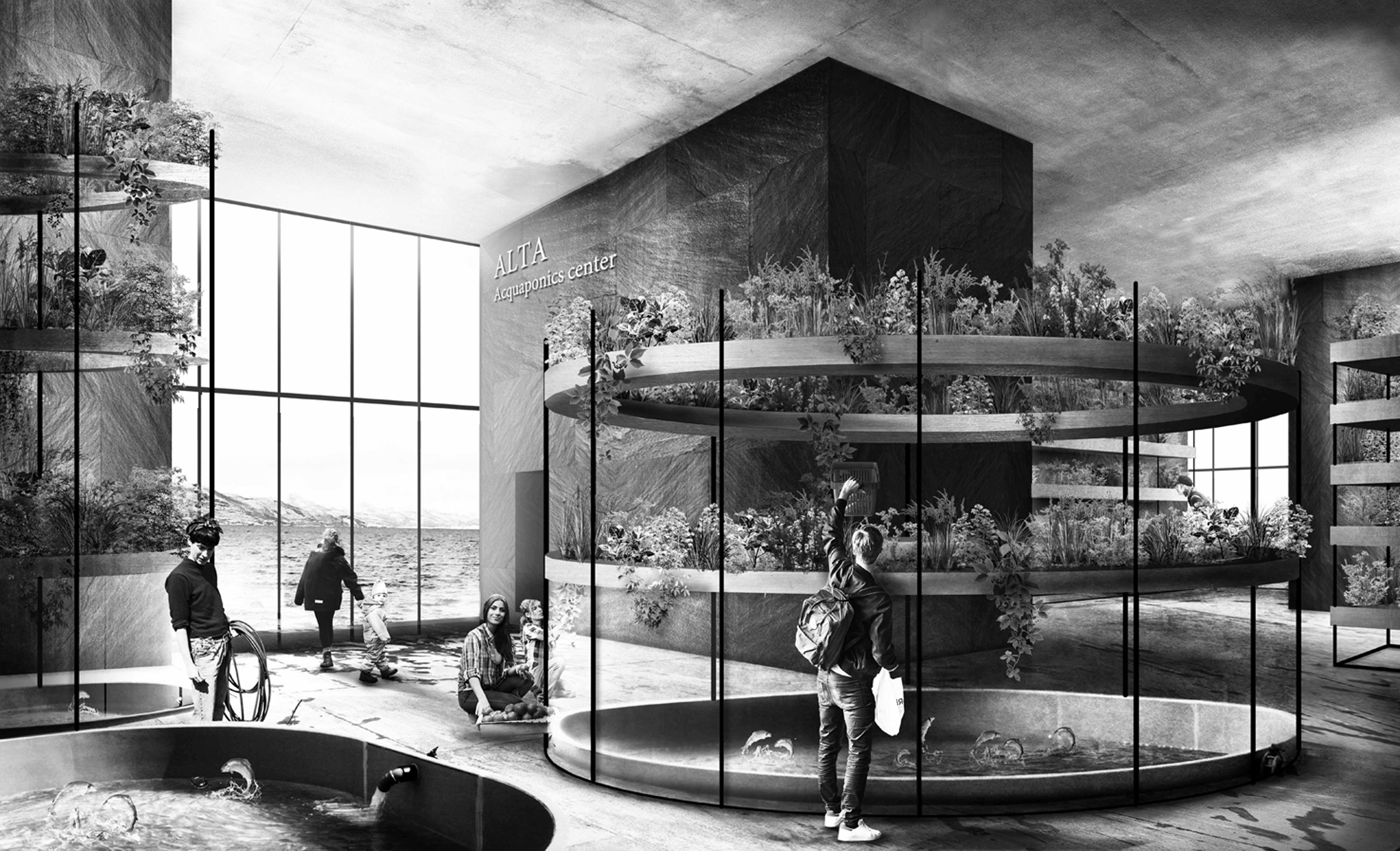 Located far beyond the Arctic Circle on the banks of the Norwegian Sea surrounded by the spectacular landscape of the fjords, the town of Alta hosts "Tanca" our Europan 14 proposal. More precisely, the proposal is based in the neighbourhood of Bossekop, which thrives on fishing and craftsmanship, especially on traditional carpentry and slate processing.
The word Tanca means "large container for water or other materials". Conceiving the town as a container of community synergies, Tanca hosts Bossekop inhabitants favouring the implementation of an alternative lifestyle in which social development is mainly centered on co-operative models based on a highly experimental acquaponic system which combines fish farming and agricultural production in greenhouses around which the residential pattern develops.
An urban vision, in which the introduction of agricultural production opens new job opportunities, favours social interaction and allows more efficient recycling, with the aim of improving people's lifestyle.
Bossekop is an ancient Sami trading post and marketplace, so we kept the historical essence of the place by improving community trading, local production and the relationships between producer and consumer through the prism of long term sustainability.
The core of the plan is a complex structure where we find working, cultural and residential spaces all arranged to work together in a coherent system where each part profits from the others. At ground floor it hosts all the spaces needed for fish farming, a resturant and other minor activities. A library and the new Altafjorden museum dedicated to the territory and it's economies and traditions, span both floors. The museum, which also incorporates spaces for research on these themes, is designed to permit visits of the working spaces as well revealing the physical bond beteween the territory and it's inhabitants.
Our model of multifunctional neighbourhood which integrates aquaponics systems and collective greenhouses to the residences is designed to be managed by farmers, residents and volunteers. The systems generate enough food for the families and to sell organic fresh product in the market place which is directly connected to the bloc so no motorized transportation is needed. The main idea is that people can have the freshest harvest possible when they buy or order the product. Atlantic salmon and trout can be grown in aquaponics as well as other varieties of fish, such as Nordic tilapia, in different pools which would bring more diversity.
Finally, productive city design cannot be disconnected from the identity of the site. Analyzing the history to understand the present situation and using the potentialities to give the next generation the best possibilities is our goal. Tanca is therefore a productive city for we fill the "large container" with materials, ideas and possibilities:
with materials by improving industrial and artisanal production;

with ideas by developing research around acquaponics systems and education;

with possibilities by letting the future inhabitants decide how their city will work.